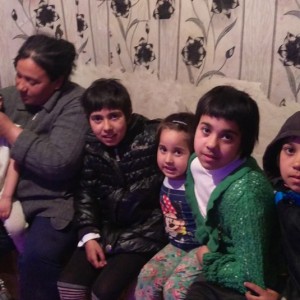 By Tezdjan Murtazova
Bear ye one another's burdens, and so fulfil the law of Christ
(Galatians 6:2)
God clearly has a special place in his heart for the poor and needy. The Bible has many verses, considering the poor and the attitude towards them. With the financial and the spiritual help of the Original Free Will Baptist Foreign Missions, the church in Balchik has been able to help some very poor and needy people. We are thankful to our Lord Jesus Christ for all your prayers and support in reaching the poor. Someone once said 'that there are in the world people so hungry, that God cannot appear to them except in the form of bread.' Mirsel and Sebaat are blessed with five beautiful children, three of them are coming to our daily Bible Club. They are one of the many Muslim families we try to serve and bring to the light of Christ. Thanks to our daily feeding program, this family is more open than ever for the Good News. They have no other income except the children money from the government that is 90.00 leva ($52) per mount.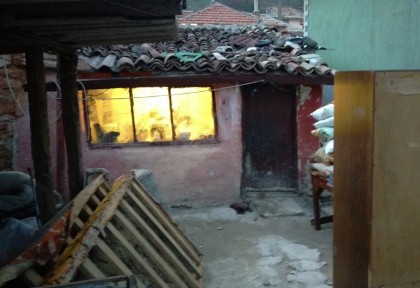 After every Bible lesson, we have a hygienic lesson, too. During these lessons I noticed that the children of Mirsel are coming very dirty and they are always hungry. I send a message to the mother, that I will buy for her washing soap and medicaments for lice and she only has to wash the clothes and clean the children. In the meanwhile, we cleaned the girls from lice in the church. However, the problem continued. She sends me a message that I am welcome to visit their home. Me and Metin visited the family. They have no running water, no electricity and the clothes of the children were in big plastic bags. The only warmth they have is from the wood stove they burn in the evening to cook the dinner. The only drinking water they have is five bottles per day from the neighbors.
Because of the sacrificial giving of all our brothers and sisters in North Carolina, God appeared to this family not in the form of bread, but in the form of showers they took at the church; clean room, painted and disinfected; clean mattresses and blankets, clothes and soap.
Dear brothers and sisters For God is not unrighteous to forget your work and labour of love, which ye have shewed toward his name, in that ye have ministered to the saints, and do minister" (Hebrews 6:10).