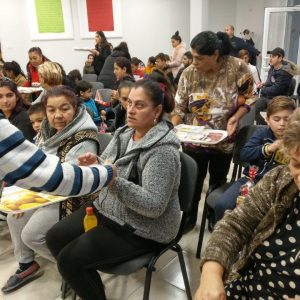 THE LINK BETWEEN BETHLEHEM AND GOLGOTHA
"And there shall come forth a rod out of the stem of Jesse, and a branch shall grow out of his roots" Isaiah 11:1.
Every year in our church in Balchik, we celebrate Christmas by recreating the manger scene with clean straw and live animals. We also set up a cross. The light and joy of Christmas is best seen when we look at the link between Bethlehem and Golgotha. The special thing about this baby in a manger is the incarnation of God himself, who came to save people from their sin.
The names ascribed to Christ by the prophet Isaiah in Isaiah 9:6: Wonderful Counsellor, Mighty God, Prince of Peace, reflect the absolute sufficiency of Christ to meet every need of human beings. Life can be very dark at times, with no ray of light. Yet, no matter how dark some days of our human stories are, we one day end up in everlasting light that shone first from the little town of Bethlehem. After all, Christmas is all about the light shining in the darkness, "and the darkness comprehended it not" (John1:5).
Dear brothers and sisters in Christ, because of your sacrificial support to Foreign Missions, we were able to celebrate the birth of the Messiah. We invited poor people and were able to give them some food. The children and the youth performed a play and sang songs of praise. They all received a small bag of presents, which included a pair of socks, small soap, salty sticks, and sweets. The spirit of joy was over us.
You all are in our prayers. We thank and praise the Lord for you, because as the scripture says, "For God is not unrighteous to forget your work and honour of love, which ye have shewed toward his name, in that ye have ministered to the saints, and do minister" Hebrews 6:10. May you and your loved ones be blessed during the New Year.