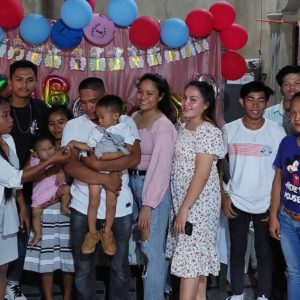 What a great blessing for the First Free Will Baptist Church in Abo-Abo, together with the members and The Reverend Freedom G. Amenin, who officiated the dedication of the children of Mr. Mark Cedie L. Bitao and Mrs. Anne A. Bitao. They dedicated their children, Zyd Jurgen and Zabria, as they celebrated the first birthday of their youngest daughter, Zabria's. This event was attended by the family of Mr. and Mrs. Bitao, the church members, and also the principal sponsors who been given a right to lead their children also in God's way. It was started with a prayer, followed by the message of Rev. Amenin. He emphases children are a precious gift from God above, and the parents serve as a steward of their children in the path of serving the Lord. It was a remarkable day for the Bitao's family as they dedicated both of their babies though giving them back to God, to serve and honor His name. After the message, the principal sponsors took lighted candles as a symbol of their roles for the lives of these children that had been dedicated to God. At last, all filled by the encouragement, challenge and blessings as they have witnessed this event. After that we shared the food prepared by the family and enjoyed the hospitality of this dear family. This was a great example of God's blessings for the Abo-Abo First Free Will Baptist Church to unite for God's ministry in the community. To God alone be the highest praise and glory!
Women's Fellowship – Abo-Abo FFWB Church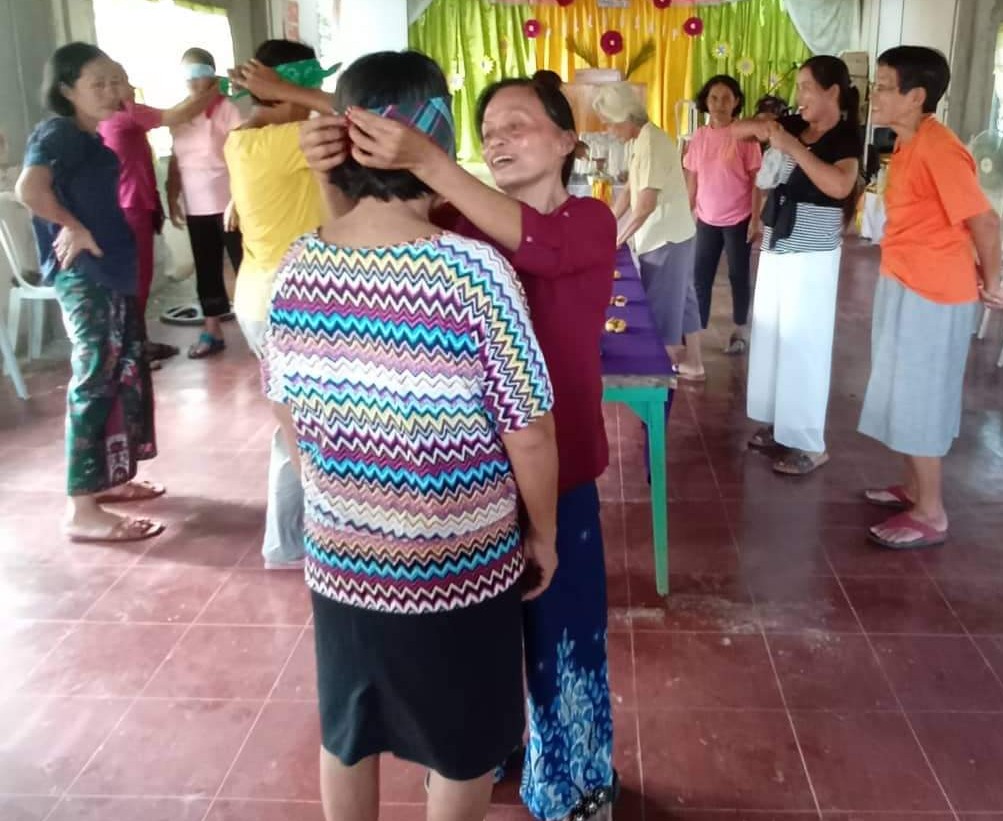 To develop the fellowship and their relationship with God the Abo-Abo First Free Will Baptist Church Women's Group conduct their activity every third week of the month. For their July meeting they started with prayer, followed by praise and worship led by Sis. Josephine Napuar. The message was delivered by Sis. Mercy Cajolo, followed by the testimony of every one present. They shared their current situation with family problems, financial problems, and their relationship with others. Many are suffering from emotional problems which they have surrender to God. After these very tough moments of admitting all the burdens they are facing they prayed for one another. To lighten the moment, they gave away prizes and played team work builder games and enjoyed the food they had prepared. At last, they encouraged to trust God who always does miraculous things in their lives and will help them to develop their faith in Him.