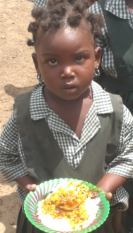 A Great Project for Youth Groups of All Ages
The Board of Foreign Missions has opened schools and children's ministries around the world. Many of these children come hungry each day. Help us feed these hungry children through the Caleb's Dollar Ministry. This must be an on-going project or hunger will return immediately if stopped.
While traveling to Guinea to visit the work there, the Lord impressed Bro. Gnininte to launch Caleb's Dollar Ministry. The idea of this ministry is where ANYONE can donate a gift of any size to help a kid in need. With just a dollar gift, meals can be provided for kids who seldom eat, have a single meal or nothing at all, in a day. With a dollar gift a toy, a notebook, or a t-shirt can be bought for a kid.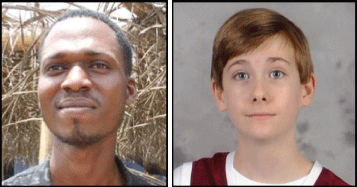 Learn more about Caleb's Dollar Ministry
We ask our churches, adults, and youth to seriously consider helping us provide these funds, above and beyond regular support for Foreign Missions.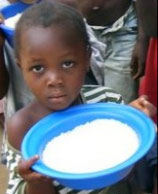 Send your gifts to OFWB International, PO Box 39, Ayden, NC 28513. If you have any questions call 252-746-4963.
PRAY ABOUT HOW YOU CAN BE INVOLVED IN HELPING US FEED THESE CHILDREN.