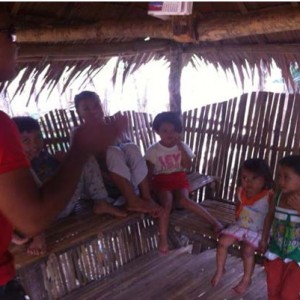 We assigned our youth mentor and leader to teach the
children in our Feeding Program as an outreach ministry
of the church. Aaron Paul Badoles is one of our teachers
in Kalabay-labay area in the House of Prayer, and Remie
Balansag is our teacher in the Lagtang area every Saturday
of the month. We are blessed that they are committed to
do the work of the Lord entrusted to them. We are so
glad that the children are very attentive to the teaching of
God's Word. Their commitment gives us more strength
to continue serving in the Kingdom of God.
Let us keep on praying for these little children to
continue to grow in the knowledge of the Lord. It is our
mission to teach them about the Gospel of Jesus. It gives
us more joy to love, care, and to teach them.
To God be the glory and honor for all the amazing things
He has done in our lives.