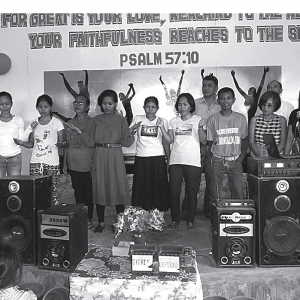 BY THE REV. DARIO BASINGIL
The Alubijid Free Will Baptist Church held a special Dedication Service on October 5, 2014. I was invited to be the speaker for this event. The Scripture was taken from 2 Chronicles 7:1–10. Dedication means "setting apart of a place, an object, or a person for an exclusive purpose." The purpose was to set apart the temple or church building as a place of worship, a place of prayer, a place of teaching the Word of God, a place of preaching, and to carry our God's special purpose. Pastor Diosdado Solomon led a prayer of dedication, with all members touching the walls of the church. This was followed by various presentations by the children, youth, and adults. The church family is very grateful to our brethren in the U.S. for having such a generous heart. Please pray for this church and it's pastor.
Anniversary Celebration Cagayan City, Philippines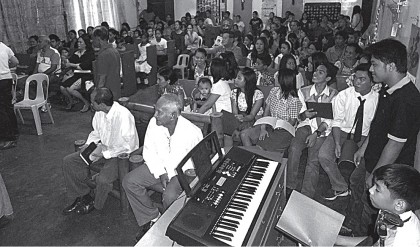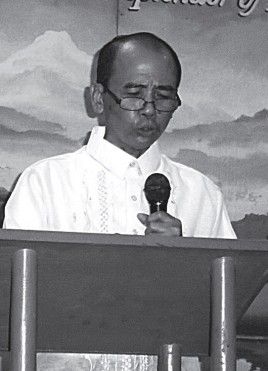 BY THE REV. DARIO BASINGIL The Evangelical Christian Fellowship FWB Church, located at Carmen, Cagayan City celebrated their 28th Church Anniversary on October 12, 2014. I shared from Psalm 100:4, "Enter into his gates with thanksgiving, and into his courts with praise: be thankful unto him, and bless his name." The Book of Psalms reminds us that we need to remember God's goodness, and worship Him with thanksgiving and praise. Thanksgiving is a public acknowledgment or celebration of divine goodness. We give thanks for all that God has done for us. We need to recognize that God is the owner of everything. We give Him all the praise and glory for everything!