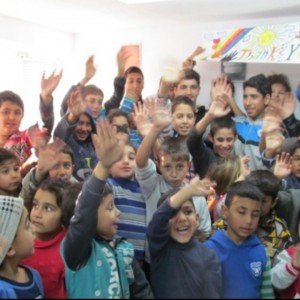 THANK YOU!
"For all things are for your sakes, that the abundant grace might through the thanksgiving of many redound to the glory of God"
-2 Corinthians 4:15.
Dear Brothers and Sisters in the Lord, With thanksgiving and prayers, we always think about you. It is because of your concern for those living in difficult circumstances, and need to hear the Gospel of Hope, Love and Compassion, we are able to serve. It is through our precious denomination that we can help the physically hungry, and those in need of the Gospel. By your faithful support, the children and the poor of the church are those you regularly reach and witness to. This Christmas, the children and the youth decided not to make a poster with "Merry Christmas". Instead, they made a poster of "THANK YOU" to show their love and appreciation. Please continue to pray for our ministry in this part of the world, that God will make us a blessing for the mission field we serve through our Free Will Baptist Denomination. We send our love and best wishes to you all.