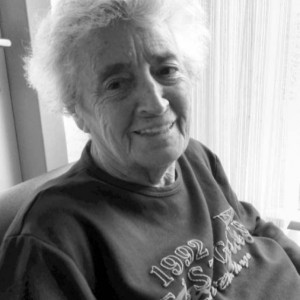 "Who shall also confirm you unto the end, that ye may be blameless in the day of our Lord Jesus Christ. God is faithful, by whom ye were called unto the fellowship of his Son Jesus Christ our Lord" 1 Corinthians 1:8–9. The winter winds are blowing from the north, bringing those very cold temps, which most of us used to love as kids. Lydia van der Plas, a sister to many and a faithful member of the Original Free Will Baptist Denomination, North Carolina, used to love walking in this kind of weather. However, her place of residence is no longer Balchik, Bulgaria. On the 6th of October 2015, few weeks after the opening and dedication of the House of Prayer in Balchik, Lydia and I left for Holland. For some years we could manage taking care of Lydia, but Alzheimer's once more proved to be a terrible disease that requires 24-hour professional help. At the airport of Rotterdam, Martin, Lydia's second son, was there waiting for us. In two days Lydia was accepted in 'The Staat' a place where this kind of patient is very well taken care of. However, the first day was very confusing for Lydia, and we all felt so sad. Second day was better, and the third day she could not recognize me anymore. In Bulgaria she used to take Alzheimer's and anxiety pills. In Holland, she takes no pills and is doing well. She has her puzzles and books and is surrounded by very kind and caring people.
Her family is regularly visiting her, and she is happy. The words of Isaiah are so comforting, "And even to your old age I am he; and even  to hoar hairs will I carry you: I have made, and I will bear; even I will carry, and will deliver you" Isaiah (46:4). I thank all the brothers and sisters from our Original Free Will Baptist denomination for their letters, cards, prayers and financial support. May God bless you and
keep you in his love.